The features of degradable organic Panty Liners
* Eco-friendly and Biodegradable
* Ultra thin 1mm, 150mm long
* Natural organic cotton surface for maximum softness and natural touch
* Breathable back sheet keeps girls always fresh and comfortable no matter high or low temperature
* Individually wrapping keeps the pad always hygienic and sanitary
Protect our nature,Protect our life!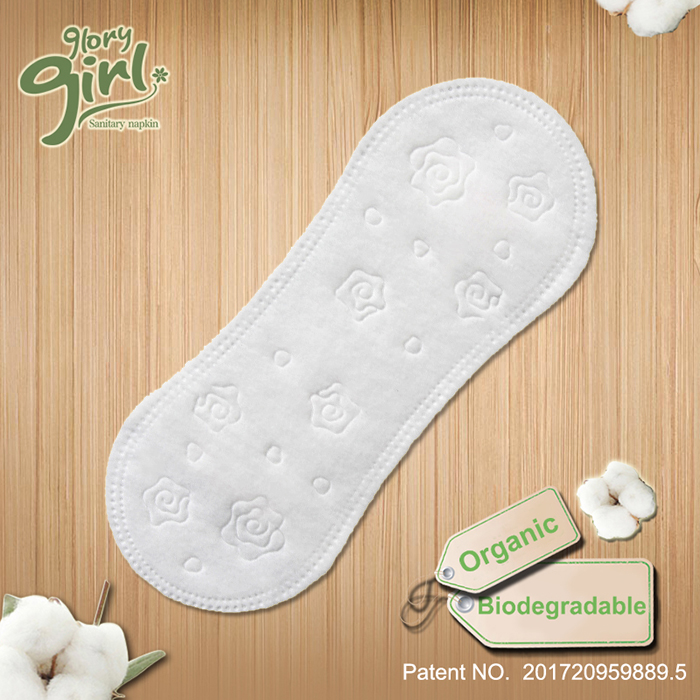 FAQ
(1) Do you accept small order?
Yes,we do. We are having ready stock available now.
(2) Visit of factory?
Yes, warmly welcome a visit of our factory anytime.
(3) Free sample?
Yes, Free samples available.
(4) Other hot product
Now. our the most popular product have the Far-infrared Sanitary Pad, herbal medicine Sanitary Napkin, Fruit series santary towel and so on. if you want to know more popular product, please leave us a message.